The
SLUDGEHAMMER S-46
The SludgeHammer S-46, and the larger systems like the S-86, oxidizes the soil in your residential septic system by adding oxygen and an natural bacteria to keep it functioning like it should.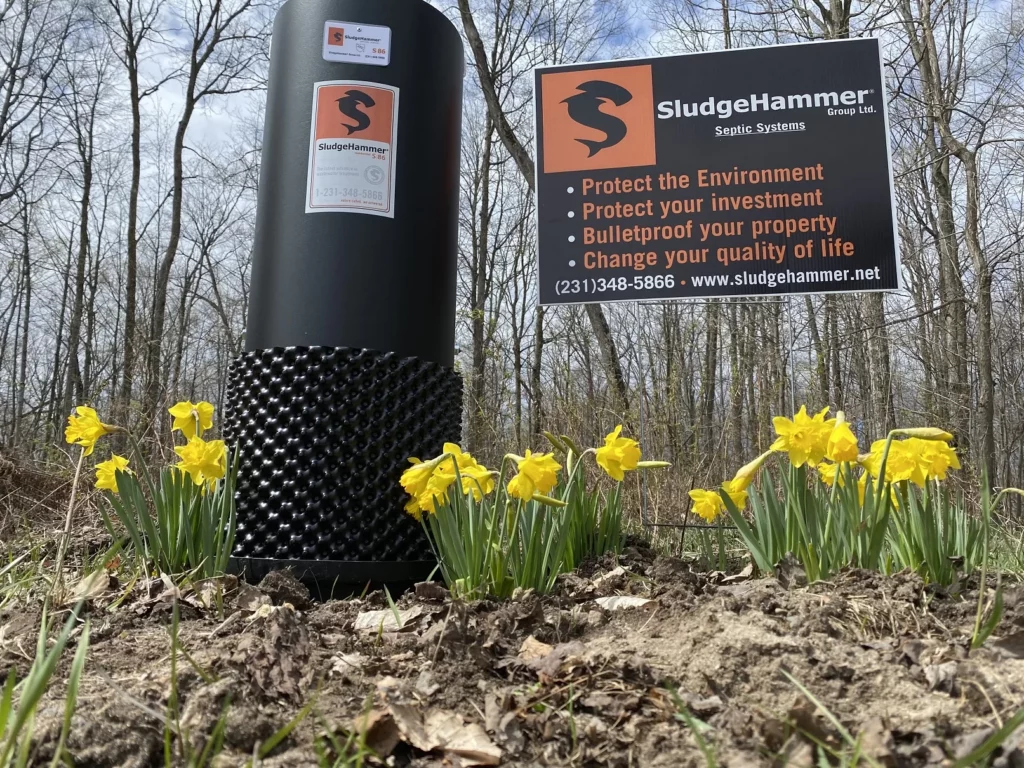 BEST USE FOR HOMEOWNERS
The SludgeHammer S-46 is designed for homes up to 4 bedrooms. It restores failing leach fields, proactively protects existing septic systems, and can provide advanced treatment.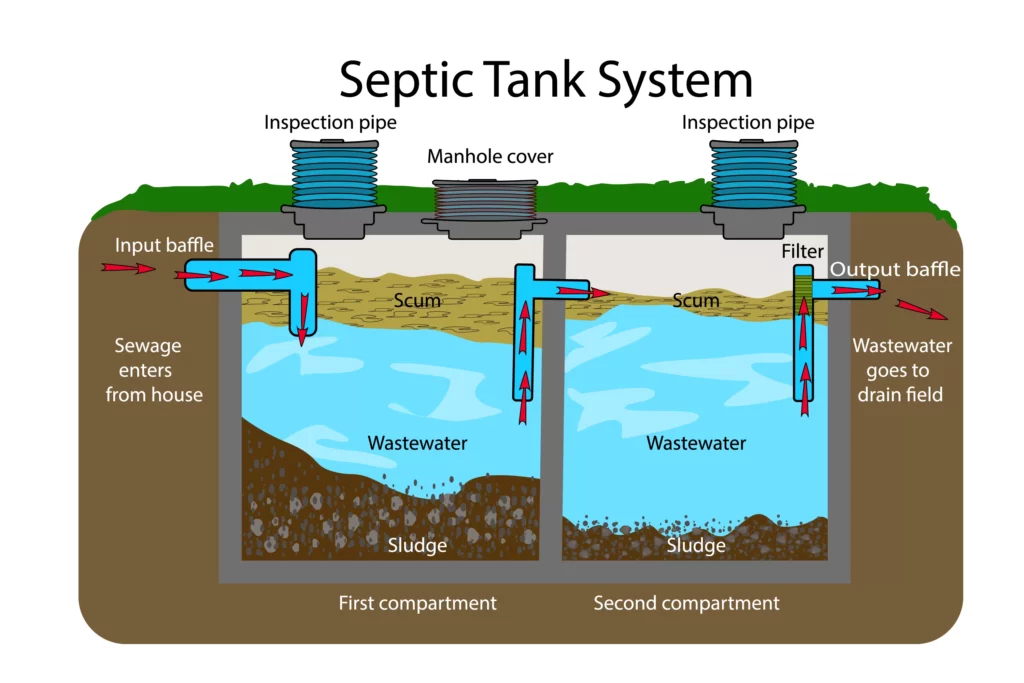 THE SCIENCE
According to the developers of the system, "The SludgeHammer Blend™ "revolutionizes residential septic system function. Soil absorbs waste through microbes in the ground that consume organic material. The microbes thrive in oxygen rich environments. Without oxygen, something called biomat is produced — a slime that clogs the soil. Clogged soil causes residential septic systems to fail, which means they can no longer treat the wastewater produced by your household." SludgeHammer International is a Michigan Company with it's headquarters in Petoskey , Michigan however they serve customers all over the State of Michigan, The United States and countries like Nigeria and beyond.
HOW OFTEN DO TRADITIONAL SEPTIC SYSTEMS FAIL?
It is estimated that 95% of all septic system failures are caused by biomat clogging. SludgeHammer technology is rigorously tested and certified to restore leach systems clogged by organic biomat at a rate of at least 2.5 times that of aerobic treatment alone.
THE SOLUTION
Eliminate biomat clogging and optimize septic function with the SludgeHammer S-46 in your home septic system. Looking for a commercial system for your business? We have that too. The backbone system for the commercial market is the S-86. Hanson Construction in partnership with SludgeHammer International and Richard Lincoln formerly of Innovative Septic Solutions has installed many S-86 systems. We have installed these systems at Wesco Gas Stations, Restaurants like the Leggs Inn in Northern Michigan, and more commercial businesses, all over Michigan with great success.
Extend the life of new leach fields or drip irrigation systems
Drastically reduce the need for septic tank pumping
Decrease or eliminate destructive property repairs
Learn more on SludgeHammer International Website
www.sludgehammer.net – click here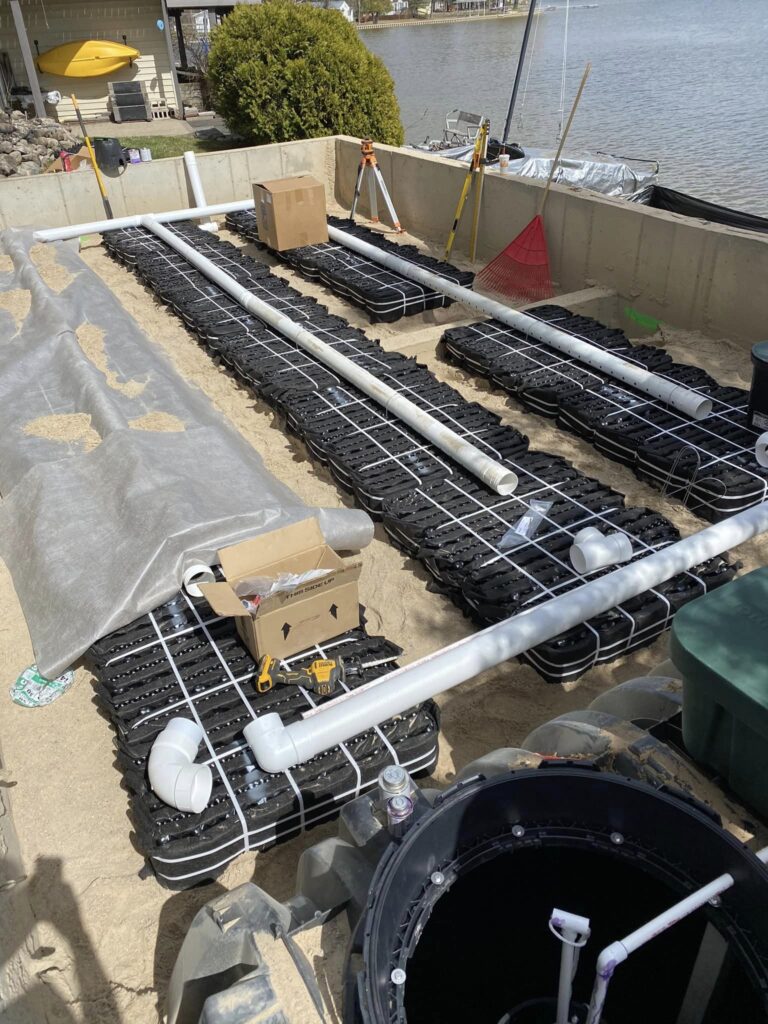 SludgeHammer system samples complete the story of the systems effectiveness especially when combined with an Eljen sand filter drain field like the one we recently installed show on the left. The effluent samples from a septic system are shown below in the jars on the kitchen counter below!! This Eljen sand filter drain field combined with a SludgeHammer system is absolutely amazing. Call Eric Hanson today to see how this system can be installed at your house. Look at how successfully it is helping to protect our beautiful lakes, rivers and streams.